TERM DATES 2021 – New penguins always welcome.
11th January-14th February (5 weeks)
22nd February – 28th March (5 weeks)
12th April-30th May (7 weeks)
7th June-25th July (7 weeks)
6th September-24th October (7 weeks)
1st November-19th December (7 weeks)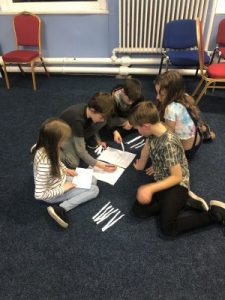 We have a mix of of classes for all abilities and aspirations. Some are focused on building confidence and having fun whilst others are dedicated production groups for those who want to be on that stage! We believe we all grow from taking risks and stepping outside our comfort zone, but you will not be forced to do anything you do not want to do. We want you to enjoy our classes, meet new friends and develop your skills. Your wellbeing is our priority.
For new penguins the first class is FREE, so you can see what you think, we bet you will be back. We offer competitive rates and discounts for siblings.